You are previewing:

Camp Half Blood Confidential
Camp Half Blood Confidential
Bulan Terbit

April 2019

Kode Buku

ND-376

Ukuran

14×21 cm

ISBN

978-602-385-741-8

Jumlah Halaman

176 halaman

Penerjemah

Reni Indardini

Penyunting

Yuli Pritania

Jenis Kertas Isi

Bookpaper 55gr

Jenis Kertas Sampul

Soft cover, art carton 230gr, doff, spot uv, emboss

Author

Rick Riordan

Publisher

Mizan Fantasi,

Noura Publishing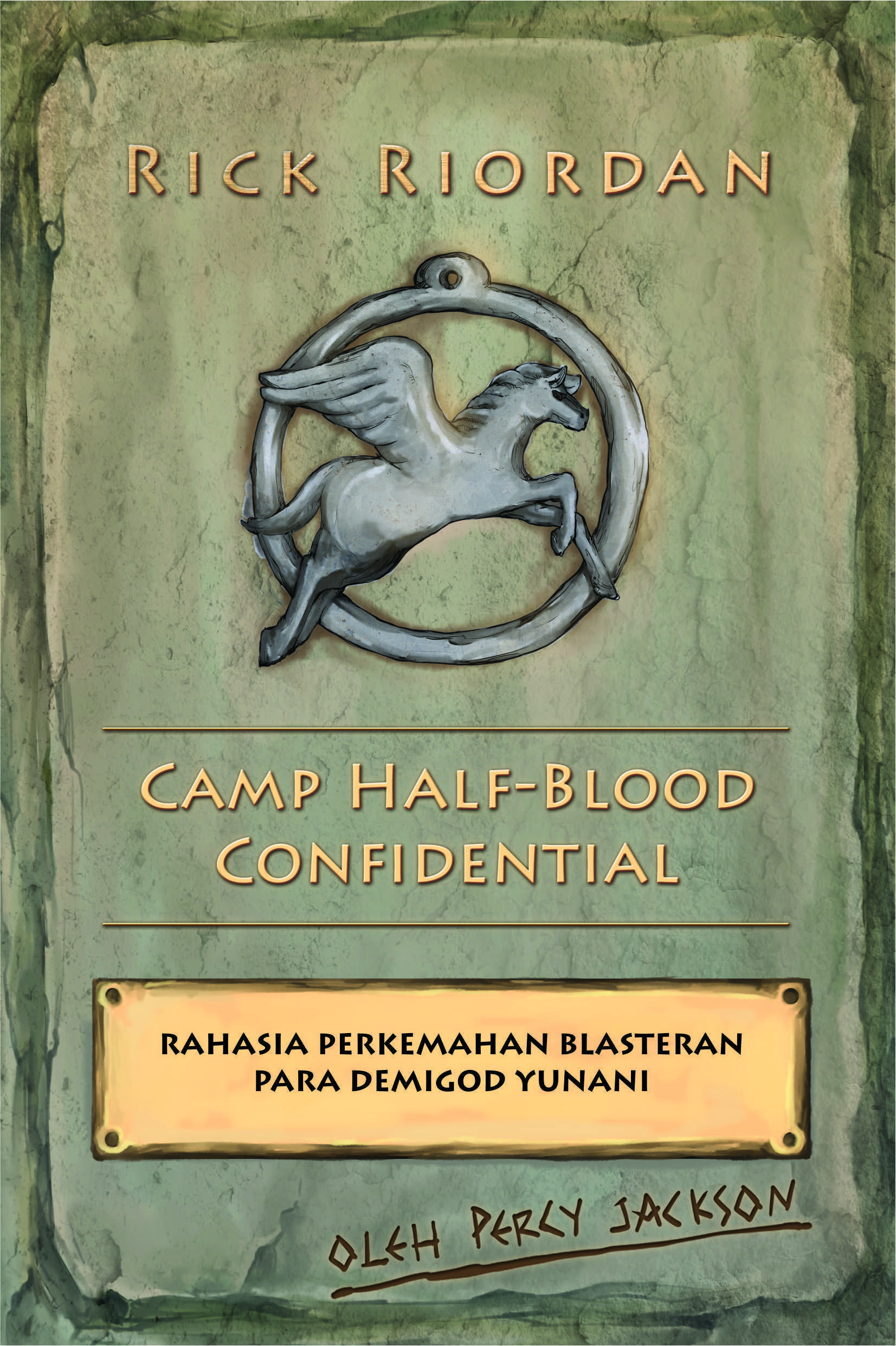 Camp Half Blood Confidential
Selamat datang di Perkemahan Blasteran! Butuh bantuan? Mau kuajak berkeliling? Ke Rumah Besar, mungkin? Siapa tahu kau mau bertemu Chiron si Centaurus. Atau ke Gua Oracle, mendengar ramalan tentang kapan kau akan mati? Tidak? Ya sudah, kuputarkan saja untukmu sedikit cuplikan video orientasi luar biasa mengerikan menarik dari, tak lain tak bukan, Apollo yang beken (sungguh, aku tidak bermaksud memujinya)!
Omong-omong, ini aku. Percy Jackson. (Iya, cowok yang sudah berkali-kali menyelamatkan dunia.) Sekarang, kau tahu, 'kan, kenapa kau harus membeli buku ini?
Omong-omong, ini aku. Percy Jackson. (Iya, cowok yang sudah berkali-kali menyelamatkan dunia.) Sekarang, kau tahu, 'kan, kenapa kau harus membeli buku ini?
Bulan Terbit

April 2019

Kode Buku

ND-376

Ukuran

14×21 cm

ISBN

978-602-385-741-8

Jumlah Halaman

176 halaman

Penerjemah

Reni Indardini

Penyunting

Yuli Pritania

Jenis Kertas Isi

Bookpaper 55gr

Jenis Kertas Sampul

Soft cover, art carton 230gr, doff, spot uv, emboss

Author

Rick Riordan

Publisher

Mizan Fantasi,

Noura Publishing
05 June 1964
Rick Riordan pernah lima belas tahun menjadi guru Sejarah dan Bahasa Inggris di sekolah menengah negeri dan swasta di San Francisco Bay Area dan Texas. Bahkan pada 2002, dia dianugerahi Master Teacher Award oleh sekolah Saint Mary's Hall. Karya fiksi dewasanya pernah memenangi tiga penghargaan nasional dalam genere misteri, yaitu Edgar, Anthony, dan Shamus. Fiksi-fiksi pendeknya pun pernah dimuat di Majalah Misteri Mary Higgins Clark dan Ellery Queen. Rick Riordan sekarang menjadi penulis full time dan tinggal di San Antonio dengan istri dan kedua putranya.
Kali pertama Rick Riordan menulis buku fantasi adalah demi anak laki-lakinya. Ternyata penerimaannya sungguh luar biasa. Seri Percy Jackson yang pertama, The Lightning Thief merupakan New York Times Notable Book pada 2005. Film layar lebarnya telah tayang pada Februari 2010. The Sea of Monsters menyusul pada 2013, The Titan's Curse, The Battle of the Labyrinth, dan The Last Olympians adalah seri lainnya yang telah diterbitkan. Tak hanya itu, dia juga menulis banyak buku lagi di dalam seri-seri: Kane Chronicles (The Red Pyramid, The Throne of Fire, The Serpent's Shadow) The Heroes of Olympus (The Lost Hero, The Son of Neptune, The Mark of Athena, The House of Hades, The Blood of Olympus), Magnus Chase and The Gods of Asgard (The Sword of Summer, The Hammer of Thor), dan The Trials of Apollo (The Hidden Oracle).
Atas keberhasilan Riordan mengemas kisah-kisah berdasarkan cerita mitologi, para pembaca terus memintanya menuliskan lebih banyak lagi kisah bertema serupa. Hal itulah yang emndorong Disney-Hyperion membentuk sebuah imprint baru bernama Rick Riordan Presents. Dalam proyek itu, Riordan akan membantu memeriksa naskah dari penulis terpilih, memebri catatan editorial, juga mempromosikannya di dunia maya. Wowo, keren banget, kan?
Ingin tahu lebih banyak tentang seri ini atau penulisnya? Jangan lupa mampir ke situs www.rickriordan.com dan www.percyjacksonbooks.com.